Energy from waste plant given go-ahead by MPs despite continued local opposition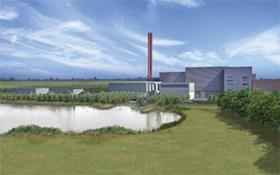 A controversial £400m energy from waste plant has been given approval by Parliament.
The Rookery South plant in Bedfordshire, being developed by energy firm Covanta, was granted a development consent order (DCO) in October 2011 but local authorities, which will be required to sell land to Covanta under the DCO, objected to the plans.
That meant the project had to go through a "special parliamentary procedure" in which it was examined by a group of MPs.
Yesterday, the group of MPs gave approval to the plans saying three of the five objections that were heard presented no case to answer.
Nigel Young, executive member for sustainable communities at Central Bedfordshire Council said he was "very disappointed" with the decision.
He added: "We continue to firmly believe that this is not a sustainable development. There is no local demand for it and we remain very concerned about the level of traffic that will be added to the area when waste is shipped in."
Bedford Borough Council also objected to the plans.
The parliamentary committee is to meet again tomorrow to incorporate amendments into the development consent order following the decision.
The Rookery South facility will have an energy production capacity of 65MW and is one of five waste-to-energy projects Covanta has in its pipeline.