Decision comes amid radical changes to £4bn revamp, such as accessing Westminster from the river
The £500m Northern Estate programme has been scrapped, placing plans to convert Richmond House into a pop-up parliament in jeopardy, Building can reveal.
Confirmation of the decision was made in a letter from Sarah Johnson, chief executive of the Restoration and Renewal Sponsor Body, and David Goldstone, chief executive of the Delivery Authority, to Meg Hillier, chair of the Public Accounts Committee.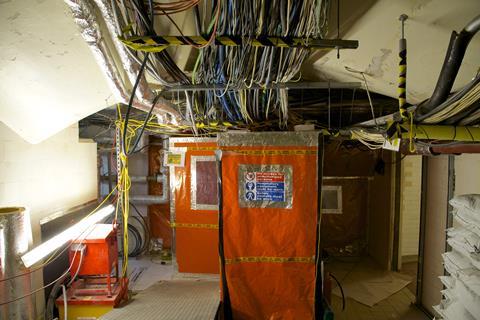 The letter, published yesterday, states: "In relation to the Northern Estate Programme, Mr Speaker wrote to Liz Peace [chair of the Restoration and Renewal Sponsor Body] on 16 November 2020. The letter informed the R&R Programme of the closure of the Northern Estate Programme, in favour of a new approach of having a more agile set of projects."
The Northern Estate programme involves upgrading a number of offices across Westminster to house MPs and parliamentary staff while the Palace of Westminster is overhauled.
This work is being carried out by Wates and involves restoring and upgrading several grade I and grade II-listed buildings in Whitehall, including 1 Derby Gate, where it is already on site, and the Norman Shaw North building.
Other buildings it is supposed to be working on include Norman Shaw South and 1 Parliament Street.
The "agile set of projects", last week's letter says, include 1 Derby Gate and Norman Shaw North but does not mention the other two buildings.
And it does not state how closing the programme will affect the plans for Richmond House, designed by AHMM and due to be built by Lendlease, beyond saying that "recently agreed works" at Richmond House will be among these "agile set of projects".
The letter also spells out a number of radical changes being made to the £4bn programme to restore the Palace of Westminster. A strategic review of the programme, led by Johnson, was announced last May amid mounting concerns over delays and future costs.
The review has been completed and will be published later this month. "The Strategic Review has considered all the evidence available, including new evidence alongside previous investigations and reports, and recommends innovative new approaches to help achieve a best Value for Money approach, saving the Houses of Parliament while minimising costs," it states.
A "focus on a 'do minimum' option" is being taken, with a new "phased approach, including the potential of accessing the Palace from the river to carry out work before and after decant".
Although this will help keep the time that MPs and peers are unable to use parliament "to a minimum" the duration of decant "will be in years and not months".
And the letter dismisses the possibility of keeping politicians and peers on site while works are done.
Such an approach "is likely to cost billions more, take decades longer than temporarily moving out while work takes place, and be disruptive, challenging and high risk, with issues in separating construction and Parliamentary activities, potential recontamination of asbestos in previously decontaminated spaces, and ultimately a high risk of unforeseen events resulting in further cost and delay."
The letter argues that "now is the time to come together to lead a national effort to save the Houses of Parliament".
Time is of the essence, it says. "The Houses of Parliament are falling apart faster than they can be fixed, with maintenance costs rapidly increasing and more than 40,000 problems reported since 2017."
The letter adds: "We must act now to save and protect the building, one of the most recognised in the world, for future generations."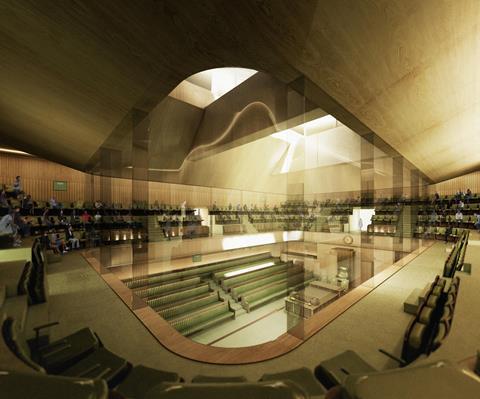 The review was launched to look into the agreement reached under former prime minister Theresa May in 2016 which will see MPs and peers move out entirely in the middle of this decade to Richmond House and the Queen Elizabeth II Conference Centre respectively.
Every year of delay has been estimated to cost £100m in ad-hoc repairs. The palace fabric is crumbling and the wiring is in such an alarming state that fire wardens patrol round the clock to prevent a Notre Dame-style disaster, the Pariis cathedral which was engulfed by fire in spring 2019.
BDP is carrying out architectural and building design services on the Palace itself alongside consultant CH2M, later bought by Jacobs, which is working on programme, project and cost management services.
In a statement, a House of Commons spokesperson said: "The Sponsor Body are expected to publish their strategic review on the Restoration and Renewal Programme soon, and the House of Commons Commission has committed to working with the Sponsor Body to achieve mutually consistent outcomes relating to the continuing need to conserve and protect the Parliamentary Estate."