David Barwell and Mark Naysmith are two of five new appointments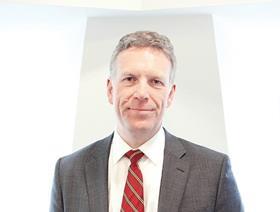 The Association for Consultancy and Engineering (ACE) has made five new appointments to its board.
The new members include Aecom UK and Ireland chief executive David Barwell, who becomes chair of major projects at ACE, and WSP UK chief executive Mark Naysmith (pictured), who takes up the chair of ACE Business Academy role.
The others joining the board are WYG divisional director Clive Anderson (chair of international business group); Crofton Consultancy director Steven Hale (chair of SME Group); and Waterman Infrastructure and Environmental regional director Ruth Jeffs (chair of ACE Midlands).
Their appointments come after ACE announced Ramboll managing director Matthew Riley as its chair for 2018 on Monday. He succeeds Mott MacDonald boss Mike Haigh, who had held the role for the past year.
Nelson Ogunshakin, chief executive of ACE, said: "I look forward to working with the new board to deliver our plan and position ACE as a key voice for its members.
"Their significant sector knowledge, expertise and clout will ensure we're ideally placed for the next chapter of ACE and the infrastructure industry to unfold."