Davis Langdon's parent company reports loss following a £200m writedown on the value of its European and management consulting businesses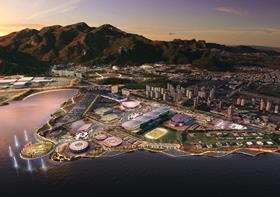 Aecom has reported a $58.6m (£36.9m) loss after a $317m (£200m) writedown on the value of its European and management support services businesses.
The US consultant and parent company of Davis Langdon said it had made the writedowns after reviewing the "goodwill" value of all its global businesses.
"Goodwill" is an accounting term for the non-capital value of businesses, including company reputation and staff skills, and is typically calculated based on forecast future revenue and profit.
Aecom said the European writedown resulted from the "negative impact of economic trends" in the region which "drove a reduction in profit levels".
Aecom's chief financial officer Stephen Kadenacy told analysts on a conference call today that the European business had been "buffeted by challenging economic conditions, particularly in the UK."
Aecom has significantly increased its presence in Europe in recent years through a number of acquisitons, including the $324m (£203.6m) takeover of UK-based consultant Davis Langdon in August 2010.
The writedown on the value of its Management Support Services business was down to a "loss of revenue" providing support to the US army in Iraq as troops began to withdraw from the country this year, the firm said.
Kadenacy said the writedowns reflected a "conservative forecast" and the firm "can't see" that there'll be further goodwill writedowns in future.
Aecom's revenue was up 2% to $8.22bn (£5.18bn) for the financial year ended 30 September 2012, up from $8bn (£5.1bn) the previous year.
The firm improved its operating margin to 12.1% and also announced it is investing $62m (£39m) to repurchase 3 million shares.
Aecom president Michael Burke said the firm sees most growth potential in the health sector worldwide, delivering major international events and in public private partnership-funded schemes.
Aecom is hoping to win "many more" assignments in Brazil as a result of masterplanning the Rio 2016 Olympics, particularly on related infrastructure work, he said.
He added the firm is working with bid teams for "a few countries" positioning to host the 2020 Olympics.
He said the firm had increased the average value of projects it is delivering in Europe.