Aecom Capital is targeting a substantial boost to its European operation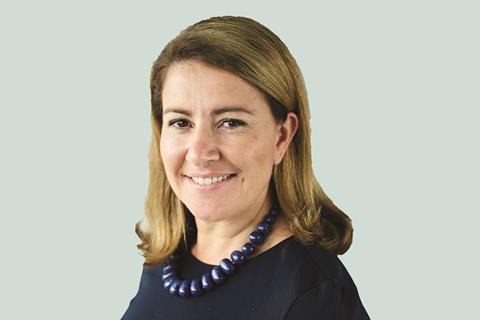 Aecom has said it wants to extend to the UK and Europe an initiative under which it has acted as investor and developer on a number of schemes in the US over the past four years.

The US consulting giant has teamed up with London firm Olympian Homes for a £150m scheme to build two towers in the middle of Manchester that will provide more than 400 homes.
It is the first time the $17bn (£13.2bn) turnover firm has rolled out a version of the initiative, which was launched as Aecom Capital back in 2013, in the UK.
Aecom Capital has so far invested in 17 schemes in the US, with a development value of close to $5bn (£3.8bn). Its portfolio includes a mixed-use scheme in Houston, Texas, and a resort complex in San Diego, California.
It is expected that Aecom Capital's business this side of the Atlantic will eventually match that of the US.
Aecom's new boss for Europe, the Middle East, India and Africa, Lara Poloni, who took up her role earlier this month, added: "We know there is definitely a deficit in terms of the funding available particularly for infrastructure projects, so we have a unique ability to create some of the projects and bring to the table schemes that can make a difference.
"You start to realise the opportunities in potentially teaming up with a contractor or delivering some of those built outcomes yourself. So they are ideal in terms of some of the opportunities out there."
Her predecessor, Steve Morriss, the new head of the consultant's design and consultancy business across the Americas, said: "[It's] an approach where Aecom can and will conceive a great idea, design it, build and finance it and operate it."
Cities on the firm's radar include London and Dublin as well as other centres across mainland Europe such as Paris, Frankfurt and Amsterdam.
Aecom Capital usually invests US$10m-$30m in schemes alongside a partner, and Poloni said the firm wants to be involved in the development and construction process at a much earlier stage.
"We're seeing more and more opportunities to get involved at the front end of projects," she added. "We're loving the opportunity to be involved in those projects that aren't just a singular element of technical expertise."
The Manchester scheme will be built close to the city's Piccadilly railway station. Aecom's construction arm, New York-based Aecom Tishman, will be carrying out building work on the scheme.
Earlier this year, Aecom was appointed main contractor for the 67-storey residential tower Spire London. It is believed to have been up against more established main contractors such as Balfour Beatty and Multiplex for the work.
The firm is also leading a team to masterplan the Old Oak Common mixed-use site in west London, as well as investing in a planned rail link to connect Heathrow airport with stations across London and the South-east.
Read the interview with Lara Polini in this week's Building magazine here.