Consultant wants to increase $50m business in country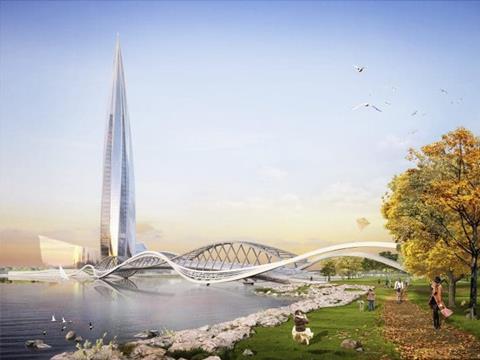 Aecom is looking to increase the amount of business it does in Russia – saying it is unaffected by the ongoing diplomatic row between the UK and Moscow.
On Wednesday, foreign secretary Boris Johnson likened the way president Putin is promoting the upcoming summer World Cup in Russia to Hitler's use of the 1936 Berlin Olympics.
A Russian Foreign Ministry spokeswoman said he was "poisoned with hatred".
Firms working in Russia have been told by the government to prepare for an anti-British backlash in the wake of the escalating war of words between the two countries following the attack on a former Russian spy and his daughter in Salisbury earlier this month.
But Aecom, which employs 600 people out of offices in Moscow and St Petersburg, said it was more mindful of US and EU sanctions that have been in place against Russia for a number of years.
Firms working in the country have had to deal with sanctions imposed by the pair following Moscow's military intervention in the Ukraine in February 2014.
Aecom's regional director for Russia and Kazakhstan Raymond Abu-Fadel told Building: "We are a US company and we follow the rules set by the [US] administration.
"While we can't work in the public sector we can work with the private sector on commercial and residential schemes across the rest of Russia. We verify every proposal using internal procedures, giving a potential project either the green or a red light."
Along with other global firms, Aecom cannot also work in some parts of its oil and gas market. Nor is it allowed to work in the Crimea, which was annexed by Russia in 2014.
But despite these restrictions the firm is still able to do up to $50m-worth of business in the country annually, Abu-Fadel says.
Aecom has worked on around 2,000 schemes in Russia in the past 20 years, including overseeing the construction of the Lakhta Center in St Petersburg (pictured), featuring a 462 m, 87-storey tower – the city's tallest.
Abu-Fadel – who has worked in Russia since 1992 and for Aecom in the country for the last 12 – says the market has considerable potential.
"We're aiming for $50m in revenues in our 2018 financial year, and, yes, if you look at some of the smaller markets in the Middle East they are twice that.
"But we are looking for prospective growth [in Russia]," he added. "We've faced a number of economic crises, such as the devaluation of the ruble and we've still found the means to remain profitable."
Last week the UK and Russian governments said they were both expelling 23 diplomats with Moscow also closing the British Council in Russia and the British Consulate in St Petersburg.