Sign up marks another departure for formerly contractor-focussed organisation.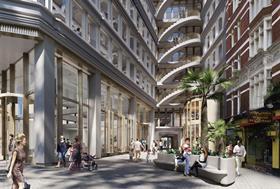 Property developer Almacantar has become the third client to join Build UK.
A major industry client, the firm has joined Argent and Great Portland Estates in working with Build UK – another departure for the formerly contractor-focussed organisation.
The developers will work with Build UK to develop a client membership option for the organisation, which currently has only two membership categories, one for contractors and one for trade associations.
Commenting on Almacantar signing up, Build UK chief executive Suzannah Nichol said: "The success of our first year was down to the commitment and willingness of our members to change their practices and I'm confident that, as more leading clients come on board, we can continue to deliver change through the supply chain."
Almacantar project director Geoff Taylor said: "Improving quality and productivity within the construction industry can best be achieved when clients and suppliers work together, and Build UK has moved to create that forum."
The Centre Point developer's sign up comes after it submitted plans for a major refurbishment of 125 Shaftesbury Avenue in London's West End – after a proposed 30-storey tower replacement was ruled out.
Alternatives featuring a 20-storey and a 15-storey tower were also ruled out ahead of the refurbishment option and the 30-storey tower plan.
Under the new plans (pictured), the 11-storey building, which was completed in 1982 by Ian Fraser, John Roberts and Partners, will be extended to more than 332,000ft2 from its current size of 245,000ft2.