Engineer looking to expand offer and grow American nuclear services business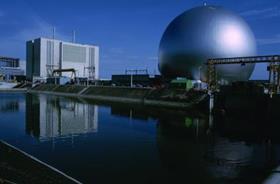 Engineer Amec has bought an American nuclear services firm for £18m ($29m) in cash.
The US firm, Automated Engineering Services Corp (AES), has annual revenues of over £18.8m ($30m) and employs 175 design and engineering staff.
It provides design, modification, engineering analysis, safety, licensing and regulatory services.
The deal is expected to be finalised by the end of the month.
Tim Gelbar, president of Amec's power and process business in the Americas,said the acquisition would "build on our nuclear position in the US" and "provides a solid platform from which to achieve further growth".
He added: "It is an important addition to our strong positions in the nuclear markets in Canada and Europe."
The combined US nuclear business will operate under the name Amec AES.