Firm announces plan to buy engineer Foster Wheeler for £1.8bn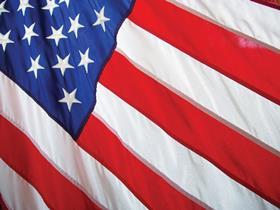 Engineer Amec has warned that the strength of the pound will dent its operating profit by £10m this year.
In a statement to the City, the firm said that this was because of a strong pound resulting in worse exchange rates for the profit from its North American operations.
It said: "The recent strengthening of sterling relative to North American currencies means the forecast average exchange rates for 2014 are less favourable than 2013. This currently translates into an impact of approximately £10m of earnings before interest, tax and amortization, year-on-year."
However, the firm also announced it has made an initial offer to buy UK engineer Foster Wheeler for £1.8bn. The Reading based company works mainly in oil, gas and chemicals sectors.
Under the agreed outline terms of the offer Foster Wheeler shareholders would receive $32 per share comprising of 0.9 Amec shares and $16 in cash. Amec would finance the deal through its existing cash and fresh debt finance.
Two non-executive directors of Foster Wheeler would join the Amec board under the proposal.
Samir Brikho, chief executive of Amec, said: "The combination of our two businesses, AMEC and Foster Wheeler, would be financially and strategically attractive.
"As well as positioning us across the whole oil & gas value chain and providing scale in our growth regions, we would expect double-digit earnings enhancement in the first twelve months. I believe it would be a compelling proposition for our shareholders, customers and employees."
A firm offer for Foster Wheeler will only be made after both firm's boards have conducted an in-depth financial assessment of the proposal.