Exclusive: Nottingham-based project information firm snapped by American giant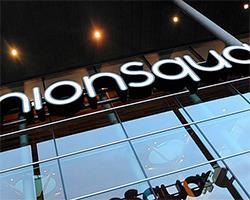 US-based project software firm Deltek has bought UK counterpart Union Square, Building can reveal.
Nottingham-based Union Square is a project management software company which provides products allowing firms to collaborate on project information including contacts, emails, drawings and documents.
Union Square is used by architects, consultants and contractors including Zaha Hadid Architects, Rider Levett Bucknall, RPS and VolkerWessels UK.
The firm's head office is in Nottingham, but it also has offices across the world in Stockholm, Sydney and Vancouver.
Deltek, the global market leader in construction and project-based software, has acquired Union Square as part of its worldwide expansion plans. Deltek's software is used by more than 12,000 engineering and consultancy firms around the world.
Based in Virginia in the United States, the firm has acquired several American software firms in the last few years, but also has a significant European presence with offices in cities including London, Frankfurt, Copenhagen and Oslo.
Deltek said its latest acquisition means it will be able to record "all activities and transactions around winning and managing projects", and will also be the "centre for all information generated throughout the project management process."
Explaining the acquisition, Deltek CEO and president Mike Corkery said: "We acquired Union Square to meet the acute needs of architecture, engineering and construction firms to organise the many emails, documents, drawings and other artefacts that are produced in the course of successfully delivering a project."
Union Square managing director Richard Vincent said his firm is "thrilled" to become part of Deltek.
He added: "Our two companies share a common focus, a common culture, and a deep knowledge of what it takes for [architecture, engineering and construction] firms to be successful. That's the foundation for a bright future as we come together."