Regulated services provider wins contract to repair and maintain waste water network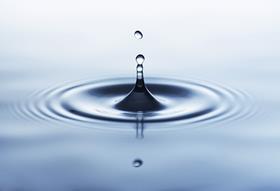 Amey has been awarded a £113m waste water network repair and maintenance contract for Yorkshire Water.
The regulated services provider has won a 5-year contract which will start in September and run to 2020 with Amey covering the whole of the Yorkshire region.
Yorkshire Water has around 55,000 kilometres of sewerage pipes across the county shifting used water and sewage from nearly 2.5 million properties to over 600 waste water treatment works, where it is processed to meet strict environmental standards.
Amey will undertake all of Yorkshire Water's contracted repair and maintenance services on its extensive waste water network. They will also support Yorkshire Water in protecting homes from sewer flooding and pollution incidents, which equates to over 100,000 jobs per year.
Charlie Haysom, Yorkshire Water's director of service delivery, said: "This major contract has been designed to deliver the best possible service for our customers at the best price with the highest levels of safety."
Amey chief executive Mel Ewell said: "The awarding of this contract to Amey is testament to the strength of our relationship with Yorkshire Water and their trust in our ability to deliver services to the highest possible standards as well as our considerable experience in the waste water industry. We are delighted to expand the scope of our work with Yorkshire Water. Both our organisations will work together to improve essential services and provide an outstanding customer experience across the region."