Firm to announce interim figures on Wednesday with focus centring on potential equity raise
Analysts are expecting to hear more about a potential equity raise by Kier when the firm releases its interim results on Wednesday, days after it said it was finally selling its housing business after nearly two years of being up for sale.
Kier announced on late Friday afternoon that it had agreed a £110m deal for the business with a private equity firm headed by Guy Hands which is expected to be rubber-stamped by the middle of June.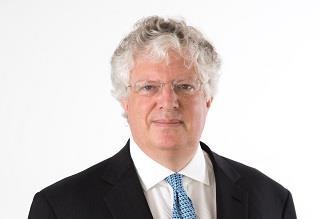 After £10m of costs and expenses are taken out, the deal will see Kier pump £10m into its pension deficit, £75m to reduce debt and a further £15m held in cash reserves.
News of the sale to Terra Firma marks the beginning of the end of a process which began in June 2019 when the firm's then new chief executive Andrew Davies said he was putting it up for sale after completing a review of the business he took over that April and decided Kier Living was non-core.
In Friday's announcement, Kier said it was "continuing to consider a potential equity raise" and Numis analyst Jonny Coughbrough said: "We hope to hear more about this when [the interim] results are published on Wednesday. Our previously published estimate is for a raise amount in the range c.£175m-£250m, which with Living disposal we estimate should position the group to reach a neutral balance sheet within a couple of years."
The scale of the firm's debt – and why an equity raise is being considered – was underlined in a note from Liberum which said it expected the firm's financial position to improve with the sale but added: "We estimate no impact on the FY21 average net debt which we expect to be £440m."
Kier's financial year ends on 30 June meaning, by the time the deal for Kier Living is wrapped up, the in-roads it will make into this year's number is set to be minimal.
But Cenkos analyst said Kevin Cammack said he now expected the debate to centre on what Kier might consider to be a average month-end debt figure that it could live with.
"They'd like to get down to zero but they could run with an average figure of £100m quite comfortably, I'm sure," he said.
He said while Kier will be pressed about an equity raise this Wednesday, he didn't expect any major announcement on the issue.
"They'll be going around the biggest shareholders and judging whether [selling Kier Living] is enough. It doesn't move the dial in terms of its debt position but it frees up the capital investment needed for a business like that, such as buying land.
"It might not improve the [debt] figure that much but the sale might take some short-term pressure off. The debate can be around whether [an equity raise] is necessary or do-able."
Progressive analyst Alastair Stewart added: "The £90m effectively available from [the Kier Living] disposal will not make much of a dent in the month-end net debt. Contractors are normally expected to carry significant net cash. It seems inevitable that an equity issue will be needed and ideally more than the c£140m suggested in the media recently."
The price paid by Foster BidCo, which is ultimately controlled by Hands' firm Terra Firma, was widely expected after Kier said in its latest annual report, published last October, that it valued the housing business at £110m, a fall of just over £51m on the previous estimate. It said it had revised the value down "due to the uncertainties in the market resulting from covid-19".
In its note, Liberum said the price was "reasonable" but added Kier was selling in a buyers' market: "It was unlikely that selling the asset [Kier Living] when the market conditions were at their worst would have achieved best price."
Hands is perhaps best known for his deal in 2007 to take over British music group EMI in 2007 which he later said cost him more than £150m.
The financier took Citigroup to court seeking damages of £1.5bn alleging that the US investment bank misled him over the deal.
Citi advised EMI but also provided financing for the Terra Firma bid but by February 2011 the bank had taken control of the business after the private equity firm was swamped by £2.5bn worth of debt that underpinned the deal.
Hands dropped his claim in June 2016 days after revealing how much the deal had cost him. Citigroup had denied the allegations.