Email announcing news sent out by MEP consultant just hours after T&T said Dallas-based CBRE was taking majority stake in firm
Consulting engineer Hoare Lea is ending more than 150 years of independence after being bought by Tetra Tech, the US firm which snapped up WYG a couple of years ago.
An email sent out yesterday afternoon by Hoare Lea managing partner Justin Spencer said the US firm had acquired the 900-strong business, set up nearly 160 years ago, from its partners for an undisclosed sum.
His email came just a few hours after Turner & Townsend announced that another US firm, CBRE, had paid £960m to its 106 partners for a 60% controlling stake in that 75-year-old business.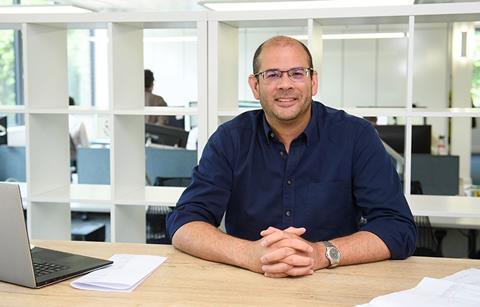 Spencer's email, seen by Building, added: "Hoare Lea will operate as a stand-alone entity within the Tetra Tech Group. Our values, our brand and our approach to client relationships will remain. That means it will be business as usual as far as our clients, our people and our operations are concerned. There will be no change to the Hoare Lea people that you deal with or the teams that you work with."
Spencer, who joined the MEP consultant in 1993, becoming a partner in 2009 before being elected managing partner last year, said the business was being amalgamated into Tetra Tech's High Performance Buildings Group.
He added: "[This] is a global alliance of MEP firms, which consists of Cosentini Associates and Glumac in the US, and NDY in Australia and Asia Pacific. This combined resource of around 2,500 like-minded people is unique, providing leading expertise in almost every building type."
Tetra Tech chairman and chief executive Dan Batrack said: "The addition of Hoare Lea to our High Performance Buildings Group further advances Tetra Tech's industry-leading sustainable building solutions for our commercial and government clients."
In its last set of accounts filed at Companies House in January this year, Hoare Lea posted turnover of £90m in the year to April 2020, up 4% on last time, with pre-tax profit rising 8% to £21m.
Hoare Lea was set up in Birmingham in 1862 by Henry Lea before taking its current name in 1939 after Lea's grandson, Donald Lea, merged the practice with that of Edwin S Hoare and Partners of Bristol to form Hoare, Lea and Partners.
The firm has 12 UK offices, including its largest in London at King's Cross, the Western Transit Shed, a former historic freight depot for the nearby station, as well as three outposts overseas.
Tetra Tech is steadily building up a portfolio of UK consultants after snapping up the ailing WYG for $54m (£39m) in 2019. WYG, which was set up in the 1950s by Ernest Green, dropped its historic name in January this year.
Tetra Tech, which was set up in 1966 and has been listed on the US Nasdaq exchange for 30 years, posted revenue of $3bn (£2.1bn) in 2020 with profits of $241m (£174m).