Firm's long-standing chief Richard Unwin went last month
Roofing and façade specialist Prater has said that its long-standing operations director has left the business.
Mark English, who turned 60 earlier this month, stepped down as a director at the end of last month to take retirement after originally joining Schmidlin UK in 1986.
Prater's German owner Linder bought Schmidlin in 2006 with English becoming projects director that year before later being made operations director and then managing director.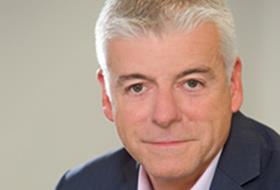 Last year he became operations director of Prater, which has been owned by Lindner for the past 11 years.
It is understood there are no plans to appoint a director replacement for English.
Last month, Lindner said veteran chief executive Richard Unwin was leaving as part of a wider rejig by Prater's German owner under plans to "complete the integration of Lindner Prater into the heart of the Lindner Group".
Unwin, who turned 55 in February, joined the company as a teenager in 1983. Companies House records show he stepped down as a director in early July.
The firm said Gavin Hamblett, who has been with the business 16 years, "will continue to lead Lindner Prater as managing director" having been first appointed to the role in 2015. At the same time, the firm added that Martin Schmidhuber, a former boss of Lindner's operations in China, was joining the UK board "to represent the Lindner Group".
In its last set of results filed at Companies House, Prater said it racked up a £9.4m pre-tax loss in 2020 from a £2m profit in 2019.