Arcadis provides information to Brazilian authorities investigating firms on a water management project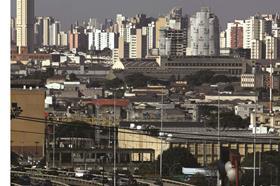 Arcadis has confirmed that its team in Brazil is cooperating with the country's federal authorities as part of an investigation into a large water management project on the São Francisco river in the north of the country.
In a statement issued this morning, Arcadis said its Brazilian team "is providing information in support of a broad investigation into a number of construction companies which are active in the São Francisco project".
Reuters and local press reported on Friday that the Brazilian federal authorities made four arrests connected with the construction project as part of a reported fraud probe.
An Arcadis spokesperson confirmed to Building that no Arcadis employees have been arrested.
Arcadis said the company's office in Sao Paulo and the house of one of its project managers were visited by the authorities on Friday.
Arcadis Logos, the Brazilian daughter company of Arcadis, is part of a 50/50 consortium led by Concremat that acts a program manager on the São Francisco project, providing management and technical support on behalf of the client. The consortium works directly for the Brazilian Ministry of National Integration and it does not perform construction activities, Arcadis said.
The firm said it has also intiated its own assessment as part of its standard business compliance policy.