Firm says tender price hikes will be greatest in infrastructure
Arcadis has said clients in two minds about when to start schemes need to get on and begin jobs now because tender prices will go up as construction continues its recovery from the covid-19 pandemic with a shortage of materials pushing costs further north.
The firm's latest quarterly analysis of the UK construction market said tender prices in infrastructure will rise 3% this year and 5% next as concerns over the availability of materials jack up costs.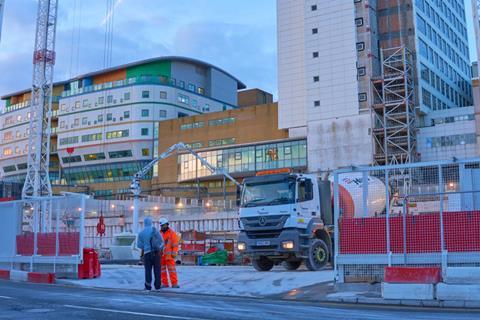 Tender price inflation in the building sector will see a more modest 1% growth this year but the pace of the rises in the next few years will see a 5% hike by 2025.
It said building growth in the regions will be higher than in London, traditionally the strongest building market in the UK, with inflation in both the regions and the capital set to be at 5% by 2025.
Arcadis said clients had to move quickly to get jobs up and running to avoid seeing costs jump markedly in the coming months.
The report added: "In our previous forecasts we pointed to a window of opportunity for clients ready to commit to projects at the early stage of the economic recovery. Although this window still remains open, the developments that we are observing suggest this will not be the case for much longer. Clients postponing their decision to proceed may find themselves in an increasingly inflationary landscape."
Arcadis also flagged concerns about the ability of firms to cope with the glut of upcoming work with the government outlining plans last November to spend £600bn upgrading the country's infrastructure in the coming few years.
The report said: "Recovering demand has coincided with increasing pressure around the availability of construction materials, and concerns regarding long-term capacity in the supply chain. The full extent of the financial stress is only now becoming apparent. This, combined with a buoyant new orders pipeline, suggests there may be less spare capacity in the supply chain than previously thought."
Agnieszka Krzyzaniak, market intelligence lead at Arcadis, added: "At the moment, there is still some spare capacity available but the shortages of construction materials create inflationary conditions that have already begun to outweigh any deflationary factors."