Some 1,715 entries from more than 75 countries submitted for competition for new Guggenheim museum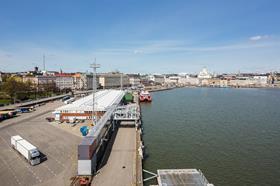 The search for an architect for the Helsinki Guggenheim museum is one of the most successful design competitions in history, the organisers have said.
Some 1,715 entries from more than 75 countries were submitted to the anonymous, open international contest.
The figure beats the 2002 competition for the Grand Egyptian Museum, which received 1,557 entries, and easily surpassing Helsinki's previous largest architectural competition, for the city's central library, which attracted 544 entries in 2012.
The announcement comes as opponents of the development, led by the critic Michael Sorkin, announced a rival competition for the important South Harbour area of the Finnish capital.
Richard Armstrong, director of the Solomon R Guggenheim Museum and Foundation, said he was "awed and humbled".
He added: "When we launched the competition for the design of the proposed Guggenheim Helsinki, we hoped that it would inspire architects everywhere – emerging and established alike – to imagine what the museum of the 21st century could be and catalyse a global exchange of ideas about architecture and its traditions, urbanism, public buildings, and the future of cities."
The competition, run by Malcolm Reading Associates, sought "innovative and creative design demonstrating strong connections to Helsinki's historic city centre, the South Harbour, and its urban context while reflecting Nordic ideals".
The top six entries will be picked by an 11-member jury and announced on December 2. Shortlisted teams will then have until March to make their final submissions.
The winner will be named in June 2015.