Hawkins, Prasad and Murray to advise London councils on mini-Holland transformations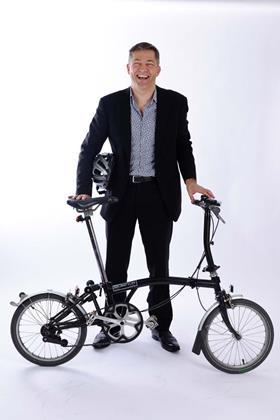 Roger Hawkins, former RIBA president Sunand Prasad and NLA chairman Peter Murray have been asked by the mayor of London to provide design advice for major cycling projects worth £100 million.
The three, who sit on the mayor's design advisory panel, have each been assigned a borough to work with.
Kingston (Peter Murray), Enfield (Sunand Prasad) and Waltham Forest (Roger Hawkins) made successful bids for the money which will be invested in remodelling their roads and cycling infrastructure.
Each borough has been awarded mini-Holland status, a reference to a campaign by the London Cycling Campaign for the capital to model itself on the best practice cycling nation.
Roger Hawkins (pictured), of Hawkins Brown, said: "This is a great opportunity for some of the outer London boroughs to improve their cycle network.
"The remit of the mayor's design advisory group is to keep design on the agenda. One of the issues that we observe is often projects that involve transport get a lot of engineering emphasis and sometimes issues of placemaking and improvement of the public realm aren't necessarily at the front of a traffic engineer's mind.
"We'll be encouraging a more holistic design approach on these projects. Our ambition is to ensure quality of public space is being thought about."
Hawkins said he frequently cycles through Waltham Forest so was particularly pleased to be assigned the borough.
The boroughs, who are sharing the £100 million, have their own design teams so the trio's role will be to offer client support to the mayor's office.
The mini-Holland plans
• Kingston: A major cycle hub will be created and the plaza outside Kingston station will be transformed. New high-quality cycling routes will be introduced together with a Thames Riverside Boardway, a landmark project which could see a new cycle boardwalk delivered on the banks of the river
• Enfield: Enfield Town centre will be completely redesigned, with segregated superhighways linking key destinations, three cycle hubs delivered across the Borough and new greenway routes introduced
• Waltham Forest: A semi-segregated Superhighway route along Lea Bridge Road will be developed as well as a range of measures focused on improving cycling in residential areas and the creation of "Hackney-style" cycle-friendly low-traffic neighbourhoods.