Pessimism in London grows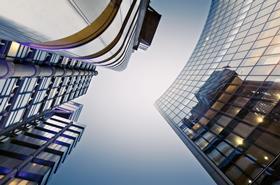 Architects continue to be worried about the state of the market despite increased optimism about future workloads, according to the latest RIBA Future Trends survey.
The June workload index increased to +9, after remaining steady at +5 for three consecutive months.
But Adrian Malleson, the RIBA's head of economic research and analysis, said the industry still had a number of concerns – including the UK's impending departure from the EU.
He said: "The commentary from practices this month focuses largely on the fragility of the current architectural climate.
"Some drew attention to Brexit creating an unpredictable market, in which it is increasingly difficult for both clients and architects to make, and commit to, business plans."
Practices in London were more pessimistic about future workloads than other areas, as the balance figure fell to -8 from -2, while the Midlands & East Anglia region has remained at the same level, returning a balance of zero.
But the north of England was more positive at +39, continuing its run of returning the highest balance figure of any region.
The south of England showed increased optimism, increasing by 16 points to +19, while Wales and the west also had a positive outlook, returning a figure of +13.