Opponents says greenfield the size of Birmingham will be ripped up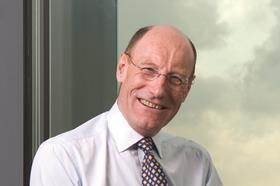 National Infrastructure Commission chairman Sir John Armitt has said the government needs to get on and champion the so-called Oxford-Cambridge arc which it said it was backing in Monday's Budget.
The proposals would see a huge development of homes, offices and roads across central England stretching from Oxford in the west via Milton Keynes and Northampton to Cambridge in the east.
Up to a million new homes could be built and chancellor Philip Hammond said there would be a ministerial champion for the project which has been drawn up by the NIC
It would also include a new railway link between Oxford and Cambridge which Hammond pledged £20m towards on Monday.
Government advisers say the developments are needed to safeguard the booming economies of the UK's science and technology hub.
But Armitt warned it not to take it eye off the ball in the coming months. "The growth arc is in desperate need of new homes and improved transport links.
"These things won't happen without continued and concerted effort from government and [the Budget] measures, while welcome, will not achieve that on their own."
Opponents say a green space the size of Birmingham will be ruined if the plan gets the go-ahead.
The Campaign to Protect Rural England said the proposal is "completely unacceptable" and its head of strategic plans and devolution Paul Miner said: "Rather than taking a 'growth at all costs' approach, it is imperative that a strategic environmental assessment is conducted."
He added: "We need much stronger commitments to protecting and improving the unique and precious rural landscapes in the arc."