Current regime "too rigid and unaccommodating", says consultant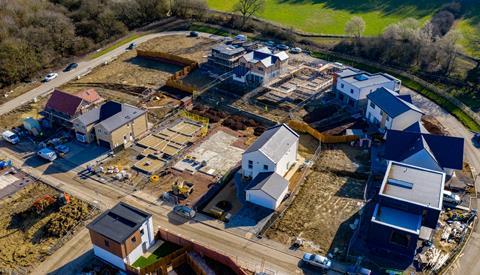 The UK's planning system needs a radical shake-up if the country is to truly take advantage of the benefits of modern methods of construction, according to a report by consultant Arup.
The firm said the existing planning regime was "too rigid and unaccommodating" to be able to drive forward the use of MMC "on a meaningful scale".
Arup's report, How Modern Methods of Construction can deliver more through the planning system, argues for a number of changes which it claims spell out the "opportunities, actions and benefits which could help local planning authorities and users of the system reap the rewards" of MMC.
Vicky Evans, Arup residential business leader and co-author of the report, said: "Our research shows 265,000 extra homes could be built in the next 10 years if one-third of new homes built used modern methods of construction."
The firm said as part of its research it had spoken to a number of groups with an interest in developing MMC, including the Ministry of Housing, Homes England and the Greater London Authority.
Benefits to the planning regime of MMC include:
Smoothing the development management process – including training across local planning authorities on MMC and its benefits, as well as ensuring local planning policies support the use of MMC, with requirements for developers to show that they have considered the methods in proposals
Elevating the role of design and responding to place – changing perceptions and promoting an awareness of the design flexibility MMC offers. This could include the appointment of an MMC design champion by Homes England to drive the agenda
Harnessing digital innovation – making use of technology – such as Virtual Reality, BIM and digital pattern books – to test MMC viability, customise design, showcase products and increase efficiency in decision-making
Opportunities for partnerships to implement MMC at scale – partnerships will be key to MMC success. All parties working in the built environment - local authorities, developers, planners and public bodies – need to work together to facilitate this
Source: Arup