Details of 'first of its kind' scheme will be published this summer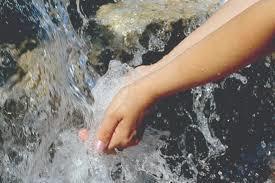 Atkins has been appointed by Water UK to develop an inaugural framework which the consultant claims will help water companies across England and Wales produce better drainage and wastewater management plans.
There is currently no statutory requirement for water companies to produce long-term drainage and wastewater plans and companies can come up with their own strategies, provided they are within broad guidelines.
The framework, described by Atkins as the first of its kind, will build on the Drainage Strategy Framework, published by Ofwat and the Environment Agency in May 2013, and more recently, the work of the 21st Century Drainage Programme.
A project team has begun work and its findings are scheduled to be published in late summer 2018.
Brian Arkell, project director at Atkins, said the need to provide a guiding framework for the long-term planning of drainage and wastewater services across England and Wales had "never been more clear".
He added: "Population growth, new development, urban creep and climate change are all putting increasing pressure on our drainage systems."
Earlier this year Water UK, a membership body for companies authorised to supply water and wastewater services in the UK, revealed that 93% of all identifiable material in a sample of 54 drain blockages comprised of used non-flushable wet wipes.