Firm says EU referendum result has had "minimal impact" on business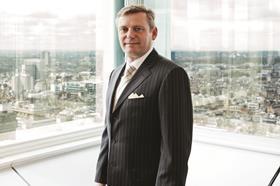 Atkins UK and Europe division has posted a 32% jump in operating profit in its half-year results despite a dip in revenue.
In the six months to September, Atkins' UK and Europe division posted an operating profit of £39.4m, up 32% from £29.8m the previous year.
The division's revenue dropped 1.6% to £451.2m, down from £458.7m the previous year, while its staff headcount at 30 September also fell 6% from 9,865 to 9,274.
The firm said delays and cancellations to Network Rail's signalling programme had resulted in "resource reductions"but added that the infrastructure client's electrification programme and Crossrail "remain healthy".
But it said the government's "continued commitment to infrastructure investment" has resulted in "generally strong markets" and added that the EU Referendum result has had "minimal impact" on its business.
Atkins subsidiary Faithful+Gould had a "successful" first-half, it said, with revenue slightly higher than in the prior year.
It said F+G's growth was primarily in project management services in the South East after being appointed to the Pagabo public sector framework along with its pipeline of work in education, local government and the planned new nuclear power station at Hinkley Point C in Somerset.
Overall, Atkins posted a 14% jump in pre-tax profit to £63.6m, up from £55.8m, while revenue increased 10% to £994.7m, up from £904.6m.
Underlying operating profit – which strips out finance and exceptional costs – increased 10.7% to £65.3m, up from £59m. Overall staff numbers dropped 1.5% to 18,339 from 18,609.
Commenting on the results, Atkins chief executive Uwe Krueger (pictured) said: "Despite challenges in some markets, we have delivered good underlying profitability and the near term outlook in our UK and North American businesses is particularly positive.
"We are confident that our focus on differentiation in nuclear, digital innovation and advisory will deliver further growth over the longer term. Our outlook for the full year is unchanged."