Housebuilder makes promotion in order to target £1bn turnover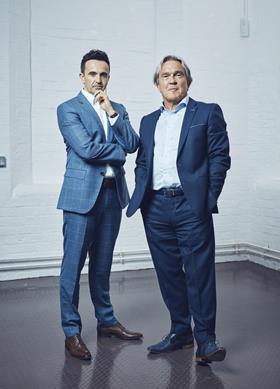 Housebuilder Avant Homes has named Mark Mitchell as its new chief operating officer.
The appointment comes after Mitchell (pictured left) spent 15 months as group operating officer.
Avant Homes, which has publicised a strategic objective of doubling output to 4,000 homes a year and a £1bn turnover by 2023, employs more than 700 people and, for the year ended 27 April 2018, recorded revenues up 21% to £447m.
During the same period, the group's operating profit grew 43% to £65.9m from £46m, making it Avant Homes' third consecutive year of record financial results.
Mitchell joined the company as a trainee QS in 2001, becoming its youngest ever managing director at 27 after six years with the company, running its £90m turnover, 450 unit per year Yorkshire region.
Avant Homes chief executive, Colin Lewis (pictured right), said Mitchell had joined the main board alongside himself and the firm's chief financial officer Giles Sharp.