Engineering support services group also reports 14% hike in revenue as it hails 'record results'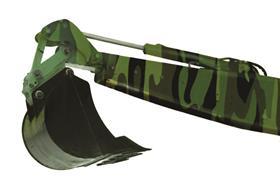 Babcock International saw its pre-tax profit surge by £57m, to £274.1m - a rise of 26%, according to full-year results for 2011-12.
The engineering and support services group, which conducts a significant quantity of work for the Ministry of Defence, also posted a 14% rise in revenue to £3.07bn during the year.
It said the key markets in which it operates remained strong and that the economic climate would "continue to create significant medium and long-term growth opportunities, both in the UK and overseas".
The company's full-year results said its current order book for continuing operations added up to some £13bn, up from £12bn in 2011.
Chief executive Peter Rogers said the figures amounted to "record results".
"From our position as the UK's leading engineering support services group, we grew in all three of our target areas - existing contracts, existing customers and new customers," he said.
"Our key markets remain strong and the current economic climate is favourable to the further growth of our business. We have excellent forward visibility with our long-term contracts, strong order book and bid pipeline.
"Therefore, the board expects the Group to make further strong progress in 2012/13 and for earnings to be ahead of its previous expectations."
Babcock, which acquired VT Group in 2010, said it had sold the firm's US defence operations during the course of the last financial year - along with its own pipeline operation Eagleton, following a strategic review that found the operations "non-core".