Infrastructure group picked for £25.6m hub near city's airport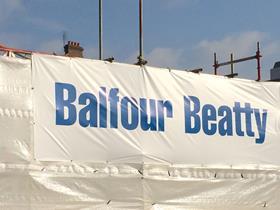 Balfour Beatty has been selected for the £25.6m Edinburgh Gateway rail project, which will see the construction of a new station near the city's airport.

The project will create a new station at Gogar, in the west of the city, which will also connect with Edinburgh's tram network and the A8.

It includes the construction of a two-storey main building, two 260m platforms, a footbridge, an underpass below the A8, and new connecting roads.
The new station is part of the Edinburgh Glasgow Improvement Programme being delivered by ScotRail, Network Rail and Transport Scotland.

The win was highlighted in OJEU documents published last week.