Balfour Beatty construction boss faces MPs over firm's blacklisting involvement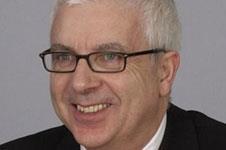 Balfour Beatty has defended its historic use of blacklist firm The Consulting Association (TCA) as a reaction to the "huge amounts of disruption" it was suffering on sites.
Giving evidence to the Scottish Affairs select committee over almost three hours on Tuesday, Balfour Beatty UK Construction Services chief executive Mike Peasland acknowledged the firm had been a "heavy user" of the now defunct TCA and its predecessor the Economic League from the seventies onwards, carrying out an average of 15,000 checks a year from 2004 to 2008.
He also admitted the firm had supplied information to TCA on individuals.
"We were suffering huge amounts of disruption in our business from unlawful acts on our sites," he said.
"That would have led to major issues in terms of disruption to our customers and for our own workforce. We felt this was a way to prevent such unlawful acts from happening."
Peasland said that examples included workers "coercing" other workers to delay jobs or leave sites – particularly around the time of the Millennium – and sabotage.
But he denied that Balfour Beatty discriminated against union members or those with "genuine" health and safety grievances.
He added: "It should not have happened and we do apologise to all the workers and their families who were affected by this.
"We will make financial recompense to people who have been affected."
Observers have estimated the compensation bill for major contractors could run into tens of millions of pounds.
Peasland also admitted that the firm still holds files on blacklisted workers which the firm stopped using after TCA was closed down in 2009.