Suffolk council strips contractor of preferred bidder status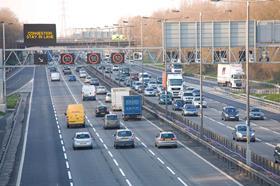 Suffolk Council has reopened competition for a £500m highways job just over a month after announcing contractor Balfour Beatty as the preferred bidder.
The council said that after "extensive and constructive discussion" with the firm's Living Places arm it had "not been able to confirm and clarify commitments made to the point where it can provisionally award the contract".
The job will see the winning bidder be responsible for the design and implementation of highway maintenance in the county for the next ten years - though the council will review the contract in five years time.
Suffolk Council will now liaise with all firms which submitted final bids in an attempt to find a preferred bidder – it said this would include ongoing discussions with Balfour Beatty.
Lucy Robinson, Suffolk Council's director of economy, skills and environment, said she was "disappointed" but added that the decision to reopen the tender process "does not affect our overall ambition for highways maintenance".
She said: "This does mean a delay to the start of the new contract as we want to ensure that the matter is handled properly, that staff are kept informed and that a smooth transition is made. We will therefore be working on interim arrangements to ensure that service delivery is uninterrupted."