Contractor will provide M&E services through a joint venture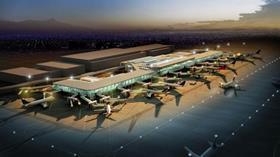 A Balfour Beatty joint venture has won a £64m contract to deliver M&E services at the under-construction Dubai International Airport.
Joint venture BK Gulf LLC will deliver the contract for client Dubai Aviation Engineering Projects.
The contract covers electrical, ventilation, air conditioning, plumbing and fire protection systems in the airport concourse facility.
Balfour Beatty's CEO designate Andrew McNaughton said: "We are delighted to be involved in this project which will help benefit millions of air travellers. Transportation is a key strategic area for us and aviation is right at the heart of that."
"We are always looking to deliver the best possible results for our clients in the most efficient and sustainable way we can. This project is no exception where we have a design solution that will mean the new facilities we install will be powered by renewable energy through photovoltaic and solar panels."
Work has commenced, with the project due for completion by the end of 2014.