Mark Bullock replaces Dean Banks
Balfour Beatty has been named Mark Bullock as the chief executive for UK Construction Services, effective from next Tuesday.
Bullock, who is currently chief executive for rail and utilities, having joined the contractor in 2012, will replace Dean Banks who is leaving Balfour Beatty after five years to take on a role at new firm in Australia.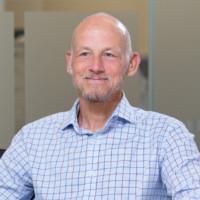 Banks, who has been credited with leading Balfour's re-emergence into the London building market, will stay with Balfour Beatty until the end of the year to help with the transition period.
Matthew Steele will become managing director for rail and utilities, also effective 1 December 2020. He is replacing Bullock.
Steele joined Balfour Beatty in 2018 as managing director of gas and water. Before this he held senior roles at Network Rail, Crossrail and London Underground.
He will also continue his leadership of gas and water.
Both Bullock and Steele will sit on the group executive committee and report directly to Balfour Beatty chief executive Leo Quinn.