Balfour Beatty has appointed a senior G4S manager as its new finance boss in the UK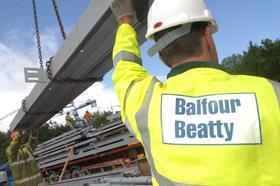 Balfour Beatty's UK construction business confirmed it had appointed Stuart Curl as its chief finance officer.
Curl is currently G4S UK, Ireland and Africa chief financial officer, and is expected to take the reins at Balfour Beatty Construction Services UK at the end of the month.
Balfour Beatty's current UK chief financial officer Barry Perrin is to become chief commercial officer, where he will continue his executive responsibility for procurement, working alongside Martin Chown as procurement and supply chain director.