Contractor will use 4D BIM model to assist with construction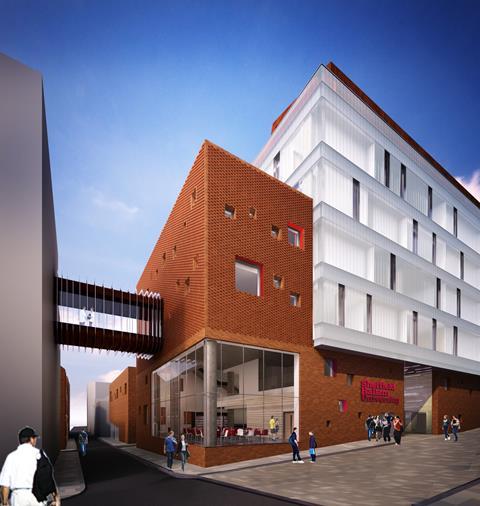 Balfour Beatty has started work on a £23m contract to build a £30m building for Sheffield Hallam University.
The 10,000m2 building in the heart of Sheffield's Cultural Industries Quarter will house the University's Sheffield Institute of Education.
The two-block, seven-storey building will include a lecture theatre, cafes, flexible teaching spaces, event hosting spaces, and a data centre.
Balfour Beatty will use building information modelling (BIM) to create a full 4D design to aid with construction. BIM will also provide the basis for a building management system upon hand over.
A link bridge, designed by Sheffield based designer Corin Mellor, will join the new building to the existing Arundel Building.
Balfour Beatty Ground Engineering will commence piling works on the project next month and the building will be completed in the Autumn 2015.
Balfour Beatty is also currently completing the construction works on the University of Sheffield's New Engineering Building.