Firm to build and maintain Vancouver facility in partnership with local contractors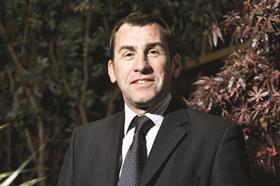 Contracting giant Balfour Beatty has won a £196m job to design, build and manage a women's and children's hospital in Vancouver, Canada.
The firm will also finance the project and invest £9.2m (C$16.5m), 70% of the equity required, under a public-private partnership (PPP) contract.
The British Columbian Children's and British Columbian Women's Redevelopment Project will provide acute care facilities in Vancouver.
The construction phase of the £196m (C$350m) job is due to start in April 2014 and complete in June 2017. Construction will be delivered through a joint venture with Canadian contractor Ledcor Developments.
A separate Balfour Beatty joint venture with Canadian construction firm Black & McDonald Limited will then deliver facilities management for the next 30 years.
Andrew McNaughton, chief executive of Balfour Beatty (pictured), said the win demonstrated "our commitment to grow our business in key markets of which Canada is one area of focus".
He added: "Utilising our investment, construction and facilities management capability in North America, this is a great opportunity for the group as a whole."