Scheme for Gloucestershire council thrown out by councillors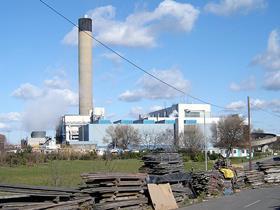 Plans for Balfour Beatty's £500m incinerator in Gloucestershire have been denied permission by the local council.
Last night Gloucestershire council voted to deny the scheme permission despite having already signed up a joint venture between waste management company Urbaser and contractor Balfour Beatty to build the plant.
The council had received 4,000 letters objecting to the scheme.
Javier Peiro, a director of Urbaser Balfour Beatty (UBB) told the BBC the decision was "very disappointing on many levels".
He said: "We strongly believe there is a need. We believe this is the right solution, the right size, the right location, and supported by so many policies, fundamentally the waste core strategy."
The contract to build and run the incinerator lasts for 25-years and totals £500m. Urbaser Balfour Beatty was signed-up to do the scheme last year.