Latest deal has £12.5m price tag
Bam has won more work at a business park on the south coast with a £12.5m deal to build a new warehouse and office in Portsmouth.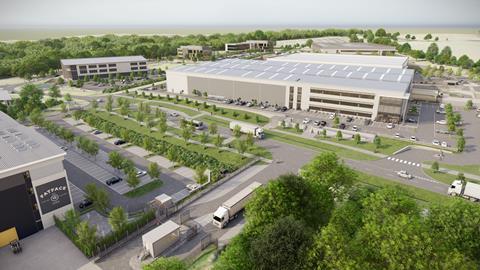 The firm has already built three other warehouses at Dunsbury Business Park with the latest deal, a 10,000 sq m unit (pictured) plus offices space, the largest of the plots so far.
The end user is components firm BioPure Technology which makes products for the pharma and biotech markets.
The work for the city council is due to finish in 2022.
Bam's design arm is masterplanner on the business park which began development on former farm land in 2016.