UK's largest housebuilder reports 8.4% rise in total forward sales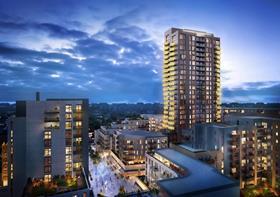 Barratt Developments has made a "strong start" to its financial year, boosted by increased sales and strong customer demand for new homes.
Issuing a trading update for the period 1 July to 12 November, the UK's largest housebuilder reported an 8.4% year-on-year rise in forward sales to £2.9bn. This equates to 12,843 plots – up from 11,733.
Forward sales for wholly-owned homes increased 7.1% to £2.6bn, while those for private homes were up 5.3% to £1.9bn and 12.1% to £759m for affordable homes.
Barratt launched 79 new developments in the period compared to 69 a year ago. It has approved the purchase of £505.5m (2016: £200.2m) of operational land, equating to 37 sites (2016: 15 sites) and 9,498 plots (2016: 2,864 plots).
The firm said it expects to approve more than 20,000 plots in its current financial year, which runs to 30 June 2018.
David Thomas, chief executive of Barratt, said: "We have started the financial year strongly with a good sales rate, driven by customer demand for new homes, and supported by an attractive lending environment.
"We remain focused on driving operational improvements through the business and we continue to be confident in delivering a good performance in FY18."