Housebuilder to start on 90 new sites over next six months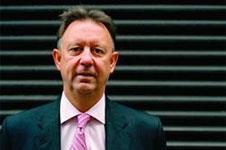 Barratt Developments is set to start work on 90 new sites over the next six months, taking its development work to a six-year high, the company has announced.
In a trading statement today, the company said it had seen completions rise 12.5% during the last six months of 2014, with 6,971 properties completed compared to 6,195 in the same period of 2013.
Barratt said it opened 96 new sites over the six month period, up from 81 in the corresponding period in 2013 and that consumer demand was "robust" across all of its regions as mortgage availability continued to improve.

Group chief executive Mark Clare said Barratt had delivered a "strong performance" over the past six months and was "on track" for a significant improvement in full-year financial performance.
"Our significant investment programme in new land continues to pay off and over the next six months we plan to open around 90 new sites which will give us the highest average number of developments for six years," he said.
"Over their lifetime, these new sites will deliver another 13,500 much needed new homes."
Among the sites scheduled to open over the next six months are Hollygate Park, the former Cotgrave colliery in Nottinghamshire; Baggeridge Village in Staffordshire, built on the former Baggeridge brickworks; Brooklands in Milton Keynes; and The Chocolate Works in York, which is the re-development of the former Terry's chocolate factory.
Barratt said it had 399 active sites as of December 31, up from 380 in 2013. The latest figures include 14 joint ventures, compared with nine from the corresponding period in 2013.