Housebuilder completes record number of homes in first half
Bellway expects profit to fall this year by around £40m despite growing consumer confidence in the first few weeks of this year.
The housebuilder issued a trading update this morning in which it said profit for the year to July was likely to be in line with expectations, which are that pre-tax profit will slip from £663m last year to around £620m this.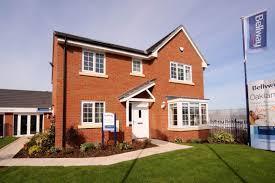 Bellway said it was facing "ongoing challenges in relation to higher-priced homes" and increased construction costs.
The housebuilder also saw its average sale price fall in the six months to December as it expanded its lower-value social housing business.
But the firm reported record completions of 5,321 in the first half of the year, a rise of 6.3% on the same period in 2018.
The firm is due to announce its half year results on 25 March.