Housebuilder says it is on target to hit top end of expectations for pre-tax profits this year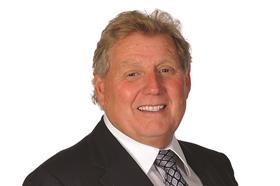 Berkeley Group has welcomed the government's intentions to address the housing crisis, but warned that housing supply "may not respond positively".
The London housebuilder in its latest interim management statement said conflicting policies surrounding planning and affordable housing; competing demands on limited and reducing public sector resources; and high property taxation could thwart attempts to boost housing delivery.
Berkeley added that the upper end of the housing market has been affected by the significant increase in transaction taxes over the last 18 months. This it believes will have "consequential effects" on both social mobility and the supply of new homes.
The group said it had only sold 62 properties at prices of over £2m since November - a similar figure to when the market slowed in the run-up to last year's general election.
Berkeley, however, also reported that it is still seeing good underlying demand for its properties, with cash due on forward sales in excess of £3bn.
The group also said it remained on course to deliver pre-tax profit at the top end of its expectations after absorbing £25m of operating expenses following changes to its 2011 long term incentive plan. Berkeley added that it was on target to hit an aggregated pretax profit of £2bn over the three years to 2017/18.
Reservations though are around 4% lower than in 2014/15, the group reported, which it attributed to a change in mix of product and the strength of the forward sales secured in recent years.
Meanwhile, Berkeley said it has acquired four sites, including two conditionally contracted long-term regeneration schemes - the Oval Gasworks adjacent to the Oval cricket ground in Lambeth and an 11.2 acre site in Hornsey acquired by St William. Outside of London the firm has acquired a 23 acre unconditional site in Ascot and a 12 acre site in Cookham contracted on a subject to planning basis.
Planning consent has also been achieved on three new sites - in Sevenoaks, Winchester and Kingston – and revised planning on nine sites Berkeley added.