Berkeley Group is setting up a second fund to build homes for private rent next year, chairman Tony Pidgley has announced
Berkeley, which was the first developer to build homes under the Homes and Communities Agency's (HCA) private rental initiative, will use its own cash to set up the fund for 300 homes.
It then intends to take advantage of the new funding regime for social housing, unveiled in the Comprehensive Spending Review.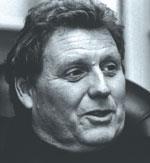 Pidgley admitted the move was driven partly by the need to keep construction turnover on sites during a depressed period.
The chancellor George Osborne announced last week that landlords would be offered government cash to build homes that charge rents at 80% of market value. Unlike traditional social housing, there will be no security of tenure and the homes could be sold in five to 10 years.
Pidgley said: "When you've got a development like Kidbrooke of 4,500 homes [in south-east London], how can you … not continue with building where you can? If we take a commercial view over 10 years, you can imagine what the capital increase will be by then, and you'd buy shares for a 3-4% yield. So it's not a bad business decision."
Pidgley said Berkeley would own and manage the 300 homes, unlike the joint ownership deal it struck in August to build 555 homes through a fund 20% owned by the HCA. However, Pidgley confirmed that Berkeley would apply for government funding.
Sir Bob Kerslake, the outgoing HCA chief executive, told the property industry's Movers and Shakers event last week that moving toward private rental was the future of the industry, as developers would start to realise.
Kerslake, who is about to start work as permanent secretary in the communities department, said: "Mortgage lending isn't going to improve, and rents are rising significantly, as people can't access home ownership.
"Others will follow Tony Pidgley in my view as the numbers and logic are driving in this direction."