Specialist contractor makes strides towards 3% operating margin
Electrical contractor T Clarke said a strict policy on bidding for jobs is behind its progress towards hitting its 3% operating margin target.
In a trading update published today, the group said it expected 2019's operating profit to be in the region of £10m, bolstering efforts to hit a "sustainable operating margin" of 3%.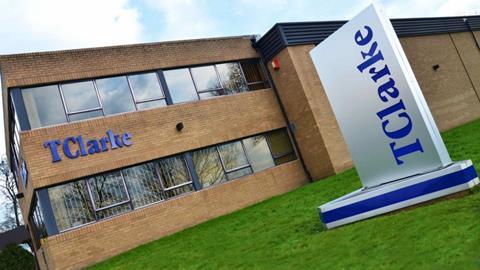 T Clarke, which saw its share rise by 3% on the news, said it expected to report a 14% hike in underlying pre-tax operating profit to approximately £10m when it reveals its results early next year.
Due to report next March its results for the 12 months to 31 December 2019, the group said trading had continued to be strong after a 25% rise in operating profit in the first half.
It said its forward order book currently stood at £361m. Revenues of £232m for 2020 had already been secured, versus £230m at this time last year, and up from £182m at the interims.
Last year T Clarke reported turnover of £327m and pre-tax profit of £7.8m.