Broadcaster's Elstree scheme set to cost over £200m
A host of consultants including Aecom, Arup and Hoare Lea have been lined up to work on plans by Sky to build a new TV and film studio at Elstree in Hertfordshire.
The broadcaster, which was bought for £30bn by US firm Comcast last year, said the 32 acre complex is being developed in partnership with sister firm NBCUniversal.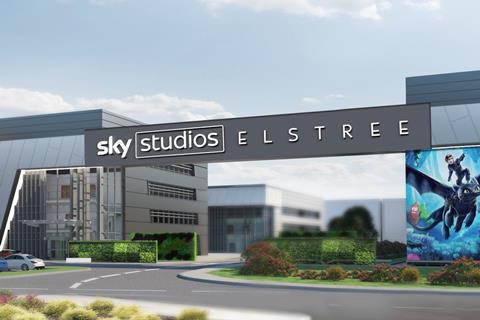 The job is understood to have a price tag north of £200m and will include 14 sound stages, production offices, a set construction workshop, a screening cinema and state-of-the-art post-production and digital facilities.
Others working on the scheme (pictured) include project manager Potter Raper and UMC Architects, which specialises in designing industrial projects such as distribution and logistics.
Canadian engineer Stantec and Scottish structural and civil engineer Fairhurst are also involved in the job.
Sky said the plans will allow it to produce more content in-house and also host major film productions from Comcast-owned firms including Universal Pictures and Focus Features.
Pensions giant Legal & General is bankrolling the deal and is due to send in plans to local planning authority, Hertsmere borough council, next month.