Steel specialist says drop in value of sterling has made overseas expansion more attractive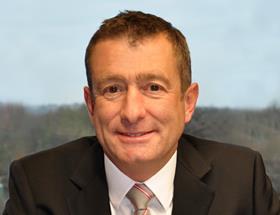 Steel specialist Billington has said it is looking at expanding into Europe on the back of the drop in the value of sterling after the Brexit vote last summer.
The firm said the EU Referendum, which it said had not cause the anticipated drop off in trade, had provided the backdrop for potential expansion on to the continent.
It said: "The exchange rate environment, since the Brexit vote, has provided the group with the opportunity to recommence the assessment of expanding its operations into Europe, which is something that Billington will continue to review in the coming year."
Billington added that it looked forward to stable steel prices following a tumultuous year which saw Tata Steel put its UK steel plants up for sale. The firm added it was pleased to see the re-emergence of the British Steel brand following investor Greybull Capital's purchase of Tata Steel's Long Products last summer.
The firm posted a 23% increase in pre-tax profit to £3.8m for 2016, up from £3.1m the previous year. Revenue was also up 11% to £63.3m, up from £57m.
Mark Smith, chief executive of Billington, said: "2016 was another successful year for the Company and we have delivered a strong set of full year results, with a solid performance from all divisions."
He added: "The prevailing market conditions have been steady throughout 2016 and the initial concern surrounding the Brexit vote did not mature in to the drop off in trade that may have been anticipated.
"In addition, the directors do not believe Brexit will have a negative impact on the Company's progress in 2017, as the Group's order book remains robust and many positive tender opportunities remain evident."