BIM work will help inform £6bn renewal of Palace of Westminster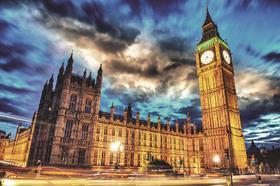 Parliament has ordered a laser scan survey and BIM model of the Palace of Westminster to help inform the £6bn renewal of the famous but badly ageing buildings.
The Palace of Westminster is the historic home of both houses of Parliament, but is in dire need of wholesale restoration following decades of neglect and piecemeal repairs.
Plowman Craven has been awarded a five-year framework to survey the Palace - its works involve a laser scan survey that will form the basis of a BIM model of the buildings.
The 3D model will help to facilitate the subsequent planning, design and construction work, as well as the future management of the Palace.
Scanning has already begun and will take eight months, after which it will take a further six months to produce the 3D BIM model.
Commenting on the award, Malcolm Donald, director at Plowman Craven, said: "We are honoured to have received such a prestigious contract and look forward to contributing our specialist expertise and BIM capability to this vital project to preserve and protect a UNESCO World Heritage Site of national and global significance."
The Palace of Westminster is one of several historic buildings across Whitehall slated for upgrade works over the coming years, with a number of buildings housing MPs offices to the north also slated for restoration.