Historic England, Arts Council and National Lottery issue joint call to chief exec and commissioners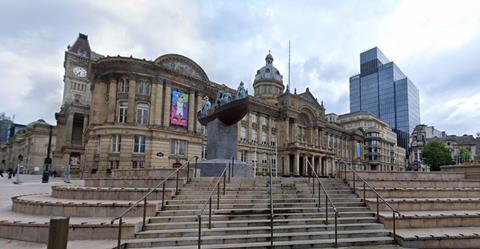 Heritage groups have voiced fears for the future of Birmingham's "priceless" historic buildings and cultural venues as a team of government-appointed commissioners is due to start work on dealing with the city's bankruptcy crisis.
Historic England, Arts Council England and the National Lottery Heritage Fund have joined forces to urge the commissioners, who will be led by local government turnaround specialist Max Caller, not to sacrifice Birmingham's heritage as part of their financial rescue measures.
Last month Birmingham City Council issued two Section 114 notices warning that the authority is unable to balance its books – the local government equivalent of declaring bankruptcy. The principal issues faced by the authority are an outstanding £760m equal pay settlement and a new IT system that has ballooned in cost to £100m.
Communities secretary Michael Gove has warned city chiefs that they face "necessarily very difficult decisions" to get the council finances back on track. Meanwhile, the authority's S114 notices will require non-essential spending to be reined in.
The heritage groups' letter is addressed to Caller – who is expected to start work in Birmingham with his commissioners this week – and the city council's chief executive officer, Deborah Cadman.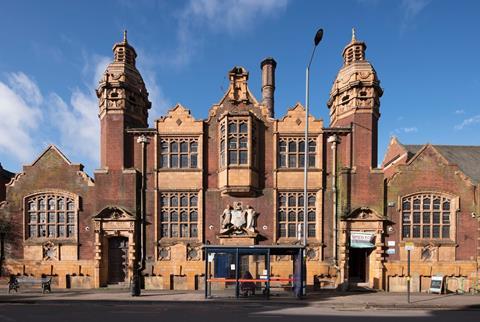 Against a backdrop of local media speculation about the potential for Birmingham to sell off some of its assets, the letter warns that communities are "rightly concerned" about the fate of publicly-owned historic buildings and culture venues.
"Birmingham's plentiful and varied civic heritage must not be forgotten," it says. "Birmingham's financial reconstruction must not come at the cost of its priceless heritage."
The letter, signed by Historic England's regional director for the West Midlands Louise Brennan, Arts Council director for the Midlands Peter Knott, and NLHF director Robin Llewellyn, lists a selection much loved and highly significant buildings and sites.
They include Cannon Hill Park, Birmingham Museum and Art Gallery, Aston Hall, Moseley Road Baths, Highbury Hall, Sarehole Mill, Icknield Street School, Sutton Park and Symphony Hall. The groups also listed Soho Foundry at Smethwick – in the neighbouring borough of Sandwell.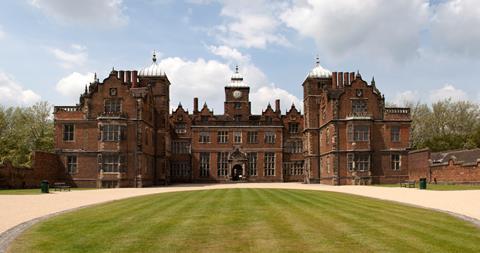 "Far from being a quaint luxury or a drain on resources, these places should be seen as key drivers of economic regeneration that can help Birmingham recover," the letter states.
"By providing skilled jobs during the restoration process, and acting as a draw for tourists, who contributed £8bn to the local economy in 2022 alone, Birmingham's historic places are as much about the future, as they are the past. Its cultural spaces help to celebrate those stories, and embrace the opportunities ahead."
Announcing that commissioners with the power to take financial decisions would be sent to Birmingham, Gove warned that the government intervention would be a lengthy process that could last as long as five years.
Powers conferred on commissioners will also include governance, scrutiny of strategic decision making, finance and senior appointments.
Gove told MPs last month: "My hope is that the commissioners would not need to use all of these powers. Nonetheless, they must – in my view – have the necessary mandate to deliver the reforms that are required."