Boris Johnson replaces Theresa May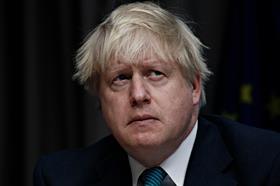 Boris Johnson
Role: Prime minister
Constituency: Uxbridge and South Ruislip
Replaces: Theresa May


Biography: Born in New York City to English parents, Johnson was educated at the European School, Brussels, Ashdown House, and Eton College before attending Oxford. He began his career in journalism at The Times newspaper. He served as London mayor between 2008 and 2016. He was elected as the MP for Uxbridge and South Ruislip in May 2015 and was the MP for Henley from June 2001 to June 2008. Johnson was foreign secretary from July 2016 to July 2018.
What it means for construction: Johnson has said he will look again at HS2 and has reportedly drawn up plans for a review of the project with former HS2 chairman Douglas Oakervee tipped to lead the assessment. He has also been an outspoken critic of the expansion of Heathrow airport having previously promised to "lie down in front of bulldozers" to stop a third runway being built. His promise to plunge out of the EU without a deal in October this year should no agreement be reached is also significant for the sector, which relies on EU labour, funding and materials.
Industry reaction: Construction bosses have told Johnson to quickly back plans for major infrastructure schemes. Atkins' new president Philip Hoare has said: "These megaprojects don't fit into a parliamentary calendar, so it really is imperative that big projects have all-party support. They transcend politics. It is vital that the government commits to long-term expenditure on infrastructure." While Aecom's UK and Ireland chief executive David Barwell said Johnson's election gave him the "perfect opportunity" to back investment in infrastructure.
Thank you all for the incredible honour you have done me. The time for campaigning is over and the time for work begins to unite our country and party, deliver Brexit and defeat Corbyn. I will work flat out to repay your confidence

— Boris Johnson (@BorisJohnson) July 23, 2019