Contractor to create roof terrace at Queen Victoria Street, London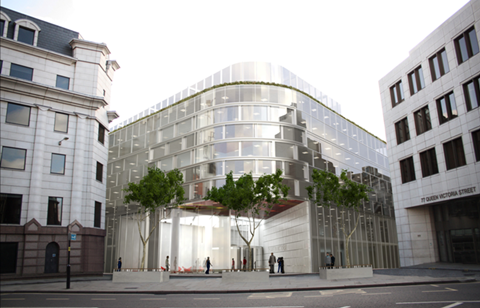 Contractor Bouygues been appointed to do a £35m extension to the Queen Victoria Street building in London.
The job, for the QV Unit Trust, will involved creating a new facade onto Queen Victoria Street and a roof terrace on the eighth floor overlooking St. Paul's Cathedral.
Arnaud Bekaert, Bouygues deputy managing director said: "We are very excited to be working on this office refurbishment project and this is a great opportunity for us to utilise our group's knowledge and expertise of the sector."
Teams are already on site and the extension is due to be completed in December 2013.