Scheme, by subsidary Warings, to include three towers within Admiral's Quay development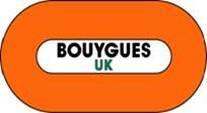 Bouygues Construction's British subsidiary Warings has won a £48.5m project to design and build three towers in Southampton.
The project is part of the luxury development Admiral's Quay and will include an 81m tower set to be one of the tallest buildings on the south coast. This will be accompanied by two smaller towers of 50m and 30m high.
The scheme has already begun on site and is due to be completed in two years' time with around 500 workers on site during peak periods.
A spokesperson for Bouygues said: "This new contract illustrates Bouygues Construction's dynamic growth on the British market
"The buildings have been designed to provide their future occupants with the highest level of comfort. Warings paid particular attention to the combination of solar control glass, ventilation and air conditioning in the towers, which will be completely clad in glass, to avoid the apartments overheating in the summer."
The firm, which has made a number of acquisitions in recent years, acquired Warings in 2007.