Scheme was hit by technical glitches and hold-ups caused by pandemic
Bouygues has finally completed a state-of-the-art cancer hospital in the heart of London, more than two years after it was supposed to open.
The firm won the then £190m contract to build the new facility in September 2015. It was due to open in 2019 but delays meant the finishing date was then pushed back into the following summer but the impact of the covid-19 pandemic caused further hold-ups.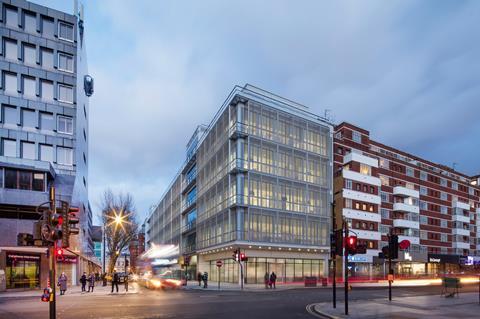 When Building first revealed the project was running behind schedule, no reason for the delay was given but a UCLH spokesperson said at the time: "The construction project is exceptionally challenging. For example, we have recently completed one of the largest excavations in London."
It includes a five-storey, 28m-deep basement – equivalent in volume to the Royal Albert Hall.
The new £380m complex for University College London Hospital will offer proton beam therapy – an advanced type of radiotherapy which can be targeted so precisely that cancer cells can be destroyed without the collateral damage caused by conventional radiotherapy.
It is only the second of its type in the UK, with the facility able to treat 650 people with cancer and benign tumours each year, around a third of whom will be children and teenagers.
The building also includes eight operating theatres, a surgical recovery area, a surgical ward, an imaging centre, a 10-bed critical care unit and three floors of inpatient haematology wards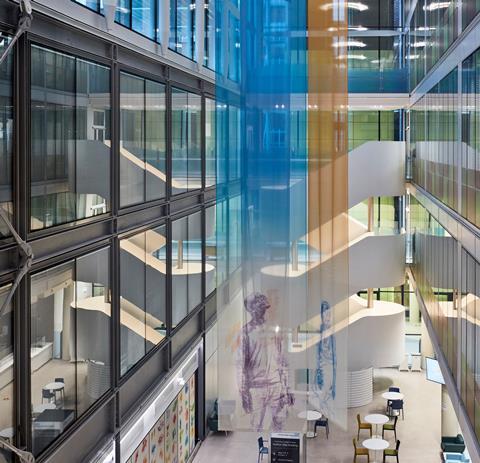 The 34,600 sq m building is situated on the corner of Tottenham Court Road and Grafton Way with the site having to make sure access was cleared for ambulances to get to the main UCLH building over the road on Grafton Way.
Designed by Scott Tallon Walker Architects in association with Edward Williams Architects, the 13-storey has been built in the Bloomsbury conservation are and is close to two grade II-listed UCL buildings as well as the Northern and Victorian tube lines which serve nearby Warren Street station.
Others to work on the deal include project manager Aecom, civil and structural engineer Campbell Reith and M&E consultant WSP. The client's advisors included BDP, Arup, Curtins, T&T and Ridge.
At peak, 3,000 people were working on the job with 44,000 cu m of concrete poured to form walls typically two metres thick around the equipment needed for the cancer treatment, with some areas of the concrete around five metres thick.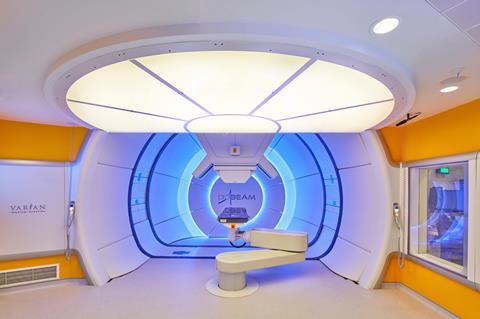 In all, 80,000 cu m of earth was removed from the site with 8,000 tonnes of steel required.
,