French giant helping build HS2 railway appoints first chief executive from outside Bouygues family
Improving its corporate governance has seen Bouygues split its chairman and chief executive roles with the firm appointing its first chief executive from outside the Bouygues family in almost 70 years of business.
The company has only ever had two chairmen and chief executives since it was set up in 1952 but this morning it said that Martin Bouygues, who took over from his late father and founder of the group Francis Bouygues in 1989, has been replaced as chief executive by Olivier Roussat.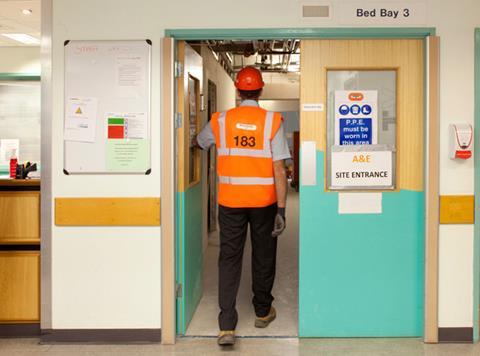 The firm said the move had been made because it "wanted to ensure that Bouygues has the most effective governance".
Martin Bouygues will remain as chairman with another family member, Edward Bouygues, director of strategy at its telecoms arm, appointed as one of Roussat's two deputy chief executives, along with the firm's chief financial officer Pascal Grangé.
In its 2020 results, Bouygues, whose activities range from construction to media and telecoms, said income in the second half of last year rebounded after a 15% drop in the first six months following the impact of the covid-19 pandemic on its business.
The firm, which is working on the HS2 railway and is one of three bidders left in the race to build the new £250m Moorfields Eye Hospital in London, said sales were off by just 3% in the second half, helping stem its turnover fall with revenue for the year down 9% to €34.6bn (£30bn). But the pandemic helped send operating profit down to €1.1bn (£950m) from €1.7bn (£1.5bn).
Income at its biggest division, construction, slipped 11% to €26.2bn (£23bn) with its operating profit crashing 48% to €437m (£378m).
It said construction's operating margin was 1.7% in 2020, some way off the 3.1% it recorded in 2019.
But it added this figure hit 5.7% in the second half thanks to a catch-up of activity, mainly in France during the third quarter as lockdown measures in the country were eased, as well as savings made and compensation for sites being forced to shut because of lockdown in the first half.